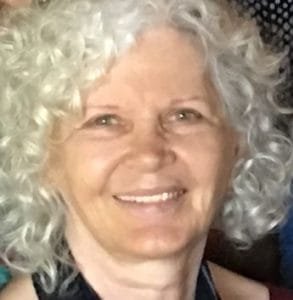 My name is JoAnn and I am married to a Sex Addict (Update–my husband passed away in July of 2016). The idea to write a book for partners and spouses of Sex Addicts came as a result of my unsuccessful search for supportive resources after I discovered that my husband of three and a half months had a thousand dollar a month prostitute habit.
Although I immediately found a counselor, I tend to rely a lot on books for information. I searched both online and in the bookstores for anything written about how spouses or partners of Sex Addicts dealt with the problem. I found a lot of books that described what Sex Addiction is and even more that offered support to the addict. But, there was nothing for me.
Over the next few years I started to put together my thoughts and reviewed my lengthy journal. I feel that the information in my journal, anecdotes from women I have met and been with in support groups, and a bit of information that visitors to this site will share will make a good resource for others who are going through the same issues as we are.
A little about myself. I am a mother, grandmother and a retired Registered Nurse with a Masters Degree, and for the last 15 years of my career I worked in upper management in Home Health and Hospice. Before meeting my husband I had two long term marriages, each ending in divorce. Neither of my first two husbands were Sex Addicts.
I was married to my Sex Addict husband since May of 2004 and during our short marriage we were separated for three and a half years while he worked through his addiction issues. In 2006 I obtained a Legal Separation. We reconciled in May of 2009 and he moved back in with me after proving to me that he had two years of absolute sobriety.
Unfortunately in 2013 it was revealed that he no longer wanted to continue his sobriety and had resumed a life of lies and deceit and we lived separately until his passing.
I have a thirty year part time writing background in non fiction and educational media.
My passion is to help wives, husbands and partners of Sex Addicts to understand the subject of Sexual Addiction and how it affects their emotional, physical and financial health. You will not hear me label you a co addict or co dependent and I will never tell you that you need to mend your ways in order to help the addict's recovery. I will never suggest that praying will solve all of your problems or that you are powerless over your life.
What I will do is give you the tools and strength to face your challenges with dignity and integrity and to gain the self esteem and courage to make healthy choices for your future.
Please join me and all of our visitors here to form a circle of friends to support each other during these very difficult times.
A friend may well be reckoned the masterpiece of nature. ~ Ralph Waldo Emerson
May we always have friends.
JoAnn
Hits: 3904