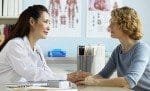 I have received some interesting comments over my previous post from women who declare that it is not their place, nor do they have the desire to 'police' their Sexually Addicted spouses and partners. Even COSA and the other Co-groups expound on the philosophy that those of us who monitor the behavior of the addict are somehow co-dependent or even co-addicts.
I find that idea curiously counter productive. It's like telling us that we don't have the right to protect ourselves. That we shouldn't ensure that our lives are safe. That we shouldn't do what we must to make certain that we are not blindsided once again with the horrors of infidelity and risky behaviors.
Sex Addiction is an escalating disorder. Sex Addicts require increasing amounts of new and different stimuli in order to get the same result. It is NOT UNUSUAL for male Sex Addicts to escalate from internet porn to actual sexual encounters, often with unprotected sex and then to homosexual encounters and pedophilia.
Monitoring is only necessary if you choose to stay in a relationship with a Sex Addict, and if the addict is committed to a recovery program. Let's face it, if they are not committed to a recovery program they will continue to act out–so why bother monitoring?
If you have decided to stay in the relationship and have decided that monitoring is not for you, then you must at least be aware of the risks. If you choose to stay in a relationship with a Sex Addict, continue to have unprotected sex and are not monitoring  their behavior you are betting your life that your Sex Addict partner or spouse will never stray again.
I don't know any Sex Addict who has earned that much trust.
I just read this frightening article about the increase in HIV infections in women over 40. Other viral STDs like Genital Warts and Genital Herpes are incurable–you carry the virus for the rest of your life, and condoms do not offer complete protection from either of these two STDs. One in every five adults is infected with Genital Herpes and Genital Warts are responsible for over 90% of all cervical cancers.
Now, back to the monitoring. Let me explain exactly what I mean by 'monitoring'. It's nothing more than having access to all the information you need to make sure that you are not being deceived. That's all–just access. Do you need to scrutinize all those credit card bills, phone logs and checking account statements every month? Of course not. But if you have a doubt, that access will certainly put your mind at ease–or validate your gut feeling.  My counselor recommended a yearly lie detector test for the recovering Sex Addict husband of one of her clients. This couple has done this for three years now and their relationship is much stronger without those doubts about whether he is lying or not.
If your spouse or partner will not give you access to what you need and is not regularly attending counseling and/or 12 step meetings then I would truly doubt that they are sincere about their recovery. When a Sex Addict is committed to recovery and to rebuilding the relationship they are finally able to put aside their defensiveness about being watched and mistrusted. They take full accountability for what they have done and realize that they have a lot of work to do to rebuild the trust that they destroyed. Until they have that paradigm shift they are just not ready to tackle the hard work of recovery–and you are at risk.
Love and doubt have never been on speaking terms. ~ Kahill Gibran
Hits: 2685