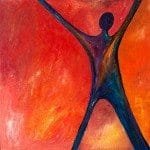 I hate that I've had to find this site but I'm so very happy that it exists.  This is so very new to me that I still can't believe it has happened.  I keep hoping to wake up from this nightmare.  I exposed the disgusting secret that my husband was trying to keep from me just a few weeks ago.
As with many others it was through his computer that I came across the emails, websites, chat rooms, and some of the most horrific pictures I never ever wanted to see.  Not to mention the pictures of my very own loved one posing for his camera phone on a motel bed completely naked and fully erect.  Not just one picture but three.  Those pictures are now out there in cyberspace for all the world to see forever and ever.  I'm beside myself in shock and anger, sadness and mourning.  What I once had is now shot to hell, never to be seen again.  And if we ever reconcile and I rebuild trust, then what will my life be like then?
He has agreed to the 12 day therapy program.  He has agreed to go to SA meetings.  He has agreed to get a sex therapist locally and see that therapist for as long as it takes.  It's a good thing that he has admitted his addiction, it's a good thing that he's willing to work a program, but still I find little comfort in that.
I am a recovering alcoholic.  I celebrated 13 years of sobriety on Aug. 4th.  I know the likes of which he will undertake in this endeavor.  I am a big believer of the 12-Step program because it worked for me.  It worked for me because I was ready to accept my powerlessness and to work the program as it applied to me.  Understand that the rate of success in recovery is very low.  I consider myself one of the lucky ones to have wanted sobriety bad enough to work for it.  So many fail and relapse several times before it works for them and some don't recover at all.  I had a very good close loving friend who had over 15 years of sobriety and killed herself because her live in boyfriend went back to his ex-wife.  I was there when her 19 year old son found her.
I've wandered off my topic, I apologize.  I know I'm in for the ride of my life with my husband's recovery and I don't want to handle it.  But I have to handle it.  I have to be there to support him in his efforts if he has any chance to succeed at all.  I had no one to help me, to give me support, when I was going through the worst time of my life and I wouldn't wish that on anyone.  I'll be strong but I will recognize that I will have times of weakness and allow myself to feel my emotions.
I mourn the death of the husband I thought I once had.  And it's going to be tough.  I'm hoping that I can find some support in this group of strong and intelligent women to help me through this journey.
Hits: 898