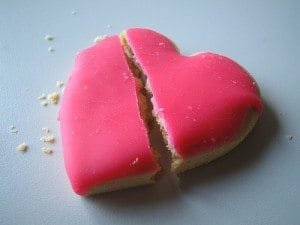 Unhappy Anniversary
I am feeling weepy all day. It's the one year anniversary of the moment I realized my husband was addicted to internet porn. It was the second time I'd found it on a computer in our house, but the first time I found it I had no idea it was his addiction. The first time had been loud and angry and disgusted and ultimatum time. After ten days of his apologies and explanations, his going to a counselor, clearing out all the computers but mine, and me wrestling with the consequences of separating, I had given him another chance. A year ago today, that chance was over.
The second discovery was made after the words "sex addict" had been introduced into the news, talk shows, newspapers and magazines. The first discovery had come at a time I never even imagined those words. Now they are an everyday occurrence in my thinking, my speaking and my writing. I hate that.
For the first 10 months I cried. All the time. Every night. Sometimes all night. In the store. In the car. In my office. At the dentist. You name it. I cried there. I sobbed. I wailed. Then one night, instead of crying for me, I cried for one of the woman on this site. After that, the crying seemed to ease up a little.
In the year since, I have lost our family home, our family times, my partner in life, my thirty years of memories that now live as shadowed scenes in a life that was only real to me and our sons. We were props. My dreams of our retirement future on a small acreage (already purchased with great hope and excitement) are gone. The few friends who know have fractured loyalties. The ones who don't know yet represent all the hard revealings yet to be made. Our sons are sad but don't know the worst of it yet. I worry about the old water heater and worn tires and how I will replace them. My nearly ninety mother has been broken with sorrow over our separation, but I can't tell her why, because it just seems unfair to ask her to carry that ugliness around in her head for what are her final years. It's just not right. As a result, though, she regularly scolds me for being so harsh on my husband, urging forgiveness and telling me how my money problems would be eased if I just let him come home.
Our jobs are very public, and while I would likely keep mine, he would surely lose his if his addiction were uncovered, even though he has not brought it into the work place. If he lost his job I would then have to finance four households on my non-profit salary (my sons are in college) and the numbers just will not co-operate. So I have to keep the secret at least until they are through school, and longer if I don't want to pay his way.
I hurt all over inside me. I hurt because my intimate touch had no effect on my husband. He was so de-sensitized to a real live human being, that I never had a chance. My arms were never going to be strong enough to stimulate him. My natural body was never going to be positioned perfectly for his pleasure. My mutuality was never going to follow the script of his selfishness. I realize I have felt invisible for a long long time. And my sexuality drained out of me.
My head hurts sometimes because it's so hard to know if I loved someone who actually existed, or if I loved an actor all these years. Then I'm told by SANON and COSA that my husband won't get better unless I confess that I contributed to his addiction, and am a co-addict. And I'm told that I can't know anything about his 12-step program, but I'm supposed to buy in anyway and "trust". I can't quite get that part. It seems to me that the only person who has earned any trust is me. I'm pretty sure he should be taking all the risks here, not me. But then I'm just the wife, what do I know? All those SA's in the club—they really know sooooo much more. His therapist's only interest in me is to find the codependent traits so she can vindicate her theory. Since I won't play along, I'm invisible now to her as well. He defends it all in a way he never defended me in all the years of his mother's insults and interference. The same mother who committed emotional incest with my husband, physically and spiritually abusing him as well. And that's the therapist's conclusion, not mine.
It looks like he has a new community now, but the same tyranny. I wish he would just be his own hero. I know I've learned to become mine.
A few weeks ago I mentioned the Marc Cohn song "Looking for one safe place". What I've learned is that I have to be my own safe place. I take that with me wherever I go. It's my job to keep myself from danger, decide when a risk is worth it, and defend my worth when others treat me like props in their addictions, or props in their addiction recovery.
All in all, it's been a very very difficult year. And from time to time I remember what I lost and cry all over again. But I also count many great things that have come into my life, including the astounding women who meet on this site, the great JoAnn who runs it, the confidence I've gained in each step of independence, the clarity I have about who I need to please in life, the strength to expose lies and take on therapeutic garbage, but most of all I have the great gift of sanctuary that is me, myself and I. From that one, safe place I have been able to be far more generous than I ever was in this world.
I believe there are other ways to learn these things. I didn't "have to" experience the hell of what my husband did to me and our life. I just did experience it, and this is what I have made of it, because that is who I am.
So I made it through my first year. You will too. Because that is who you are.
Hits: 191