I recently received this story from a Partner of a Sex Addict. My heart just breaks every time I get another tale of betrayal, lies and deceit. Please give Jenn some support and direction. ~ JoAnn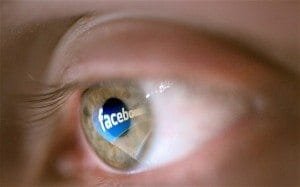 Hello, I stumbled on your site purely by accident, while trying to get some information, I'm tired, scared, and don't know really what to do. So confused. I have been married to the man of my dreams for about 8 years, and dated 5 years before we married so a total of 13 years. I have 4 children by a previous marriage and he has 2. This is quite embarrassing, but only 3 years into our marriage I found that he was talking with an old acquaintance that he met while on Spring Break in high school. I should mention, I am 49 and he is 47. So he has not been in high school for years.
1. Time Aug of 2009 – Feb 8, 2010
The first was "Karen" she was an old high school acquaintance that he hooked up with while on spring break from high school. She was from somewhere north of Cincinnati. While working at the Brew Ha Ha, he met a couple of high school guys, they talked and began talking via face book, which I had no idea he even had or a second secret email other than our joint one. Then Karen, who still stayed in touch with the two high school acquaintances of my husband's saw his name on their face book, so she sent him an email, then they began to text, email, talk for months. He was caught because he had inadvertently left his personal email up on the home computer. The email I saw talked about getting a hotel room, didn't matter where, he just wanted to hold her and kiss her. He said he never met up with her, even though it was months of communicating with each other one way or another. And he even was driving up to meet her, and said he couldn't do it and
turned around and came back. On that particular day, based on cell phone records he was 4 hours away from home. He told me it was exiting, gave him old feelings from the days when all of his parts worked. He's a diabetic, overweight and so his parts were not working quite right in 2009, and now that is 2014 it's really not working at all. I know that is a huge blow for him, I try and be respectful by not questioning why we don't make love anymore, etc. We are loving and do not argue and fight. There is only one child left in the household, and she is 16.
This was completely devastating for me. I was a mess. After months, I decided to stay because I didn't want to be divorced again and I did love him, although it wasn't like before….something had changed and I couldn't get it back and I knew I never would.
I went to counseling through my firm, first by myself then with him. It helped but we didn't continue to go after the allotted amount of times I could go for free, I decided if I was going to stay, I had to do it on my own. He was always completely apologetic, never blamed me, always said it wasn't' me, it was him.
2. Time February 8, 2012
This time he again left an email up on our home computer system. This was with an escort company our of Indianapolis or Fishers Indiana, Sophie Silk. He apparently contacted her, invited her and her playmates to come to the restaurant when they were in town, he went on to tell them he was "with Sophie and she can verify him, but to check him out on his website." Apparently they came to eat, but nothing happened. I asked to see the video from the store, and apparently he wasn't able to recall the video to view. So again, months of contacting but never any meeting or hook up?
He said his behavior was because he was sexually abused as a child. He said he would go to counseling to get help, which he did, for a couple of months and the counselor advised him to read a number of books on abused boys, etc. Soon he stopped going to counseling, when I asked him why he wasn't going anymore, he said because he knows what "triggers" it and what he needs to do to stop it.
3. Time May 20, 2014
This time he received a text message on his phone while I was making the bed, it was on the nightstand charging. It said, "are you going to be able to meet". I responded to the text, said sure. When, where what time. She said 7, at the Holiday Inn at I-71 exit 20 or 21 can't remember. Said key would be in her bumper and to come to the side entrance. He has been contacting a site called 50 & Flirty, Cincinnati Back page. They are escorts too. He said nothing happened, didn't meet anybody, just likes to put a voice to a face. He calls on the way to work, etc.
We are scheduled to go to counseling this evening…..
I really don't know what the point is. This is not going to stop is it? I love him, I don't want to be without him, which is sick, but I can't let this continue. He can't guarantee me that it will not happen again, I know that. Even though he says it won't.
Can anyone help me??????
Jenn
Hits: 1599