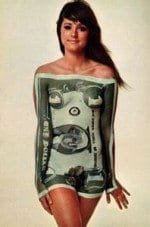 Whether it's prostitutes, porn or a mistress or two on the side, sex costs money. When a spouse discovers that their husband or wife has a problem with Sex Addiction they usually discover that their financial situation is also in trouble.
Upon the discovery of Sex Addiction one of the first things a spouse should do is take a long hard look at the finances. Do you know the balances on ALL of the bank accounts and credit cards? Have you looked at the statements on all of your 401K's, retirement and pension plans, vacation funds and college savings? Has cash been filtered out of the household? Do bank deposits match pay stubs?
Sex Addicts cannot be trusted with money. They have a compulsion that they must learn to control, but, until that time it is right and necessary for you to take over all the finances and take charge of your financial future.
One of the most common reasons that spouses will not leave a Sexually Addicted relationship is because of money.
We can tell our values by looking at our checkbook stubs. ~ Gloria Steinem
Hits: 859