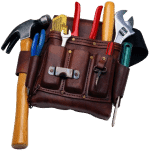 I've seen it happen so many times. A Sex Addiction is discovered. There are tears and screams, anger, pain, threats and lots of smoke and mirrors. After the dust settles you have conversations–lots of them, some good, most of them bad, but it helps clear the air.
Then you are both spent, emotionally drained. That's when it happens. And it happens early, usually within the first few weeks or maybe even a few months of the time of the discovery. Both of you start to talk about the future, and there is hope. Your spouse or partner glows with new insights and understanding of their addiction. Apologies, flowers, poems and letters of undying love flow like quicksilver and date nights filled with passion bring a sense of renewed commitment. You let your guard down and start to hope again.
I like to compare this to the eye of a hurricane. It's as if the storm has passed and good times are here to stay. We become so emotionally battered that we seek any shred of hope, no matter how unrealistic. And unrealistic is just what it is. We seize upon the Sex Addict's proclamations that they have seen the light, that their recovery is well on it's way and some even claim that they are cured.
Sorry. Not gonna happen that way. The back end of the storm is right around the corner.
There is no 'Quick Fix' for your relationship or for you or the addict. Overcoming Sex Addiction takes years of hard work for the addict and their spouse or partner, encompassing counseling, a recovery program, support, reflection, self awareness, overcoming denial and shame and trial and error in learning communication skills, relationship skills, intimacy and healthy sex. Sex Addiction and it's compulsions can exhaust the strongest and most dedicated. It can never be overcome in a few short months.
Simply stopping the compulsive behaviors is just the beginning. Don't fall into the trap of believing that if your spouse or partner has stopped acting out that you can live happily ever after. You, your spouse, and your relationship need a comprehensive recovery plan that examines the farthest depths of your relationship. There is no 'Quick Fix'. But there is hope–it just takes time.
The only reason for time is so that everything doesn't happen at once. ~ Albert Einstein
Hits: 1913