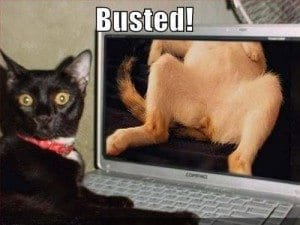 My story started like so many of the stories I have read here, with him pursuing me.
I was a divorced single Mom working across the country from him. We met through business and became friendly through the update calls he would make to me over several weeks. Even then there were signs I missed. He constantly bragged about his skills in his position and teased me about mine. Several times he asked me for my personal email but I resisted. I had just come out of a bad marriage with a emotionally abusive person and I was in no hurry. Finally during a final phone call regarding our business deal I gave him my email address and forgot about it and him.
Late one snowy night just before Christmas I received an instant message on via email. I didn't recognize the name and it took me a few to realize it was him. I was up late wrapping gifts for my son and closing out business email and it was almost midnight where I lived. I answered back and we ended up instant messaging back and forth for over 2 hours. Red flags were everywhere in that first conversation but I sailed right on past. I asked him why he was up and online so late and he responded that he had a hard time sleeping. He told me he had recently broken up with his live in girlfriend as she was cheating on him and moving in with another guy. He said she was home but in another room asleep. He said he had been distraught over the breakup at first but was so relieved he no longer had to worry where she was at night!!! In retrospect it's hard to reconcile that this huge flag had been there from the start and I chose not to see it.
As I am sure you can all imagine, we began an email friendship for months. We became very close and would talk and instant message at night after my son was asleep. We shared everything as I never had with anyone else in my life. He became what I believed was a soul mate. He was everything I was searching for in life and all the bases were covered.
Finally we agreed to meet with him flying out to see me while my son was away for a spring break visit with his father. I was so nervous to meet him. When he got off that plane it was love at first site. Our long weekend was so romantic and we were more in love than I could imagine. He was perfect in every way that mattered to me at the time.
After our first visit we were desperate to be together again. It was decided that this time my son and I would fly off to see him and visit this new part of the country we had never been to. Again, it was idyllic, he was a knight in shining armor and I was so in love. Our visit ended with both him and me realizing we wanted more but could not continue this way across country.
I was looking for a change and wanted to get my son and me in a new happy environment so the decision was an easy one to make. My town home was put up for sale, I gave my resignation and he would fly out to move me across country while my son was visiting his father over the summer. He set it up for me to interview and I was hired by the company he worked for, we had a rental condo through friends and everything was in place.
Looking back there were red flags literally everywhere. I of course had only stars in my eyes. He was golden to me and I truly believed God wanted us to be together and had sent me this sweet angel. Once we became settled in it wasn't long before he proposed, months really. Of course I said yes and the wedding plans were in full gear. We were married a few days before Valentines Day. All our family and friends were there and it was an awesome party. All I could see was him. He had become my world and he was so good and calm and kind, great with my son as well. I became pregnant on our wedding night. He was over the moon. Things were moving so quickly but they were good. Again, I didn't seem to want to take time to notice the flags, so many flags.
Late one night during the early part of my pregnancy I awoke to find him not in bed. When I went to look for him he was in the living room on his laptop. When I asked what he was up to, he said he couldn't sleep and was up playing computer games. Unconcerned I went back to bed but the pattern became more frequent and I became uneasy. Something wasn't right I just wasn't sure what, couldn't quite put my finger on it what was bothering me.
Inevitably one night I came out and took him by surprise. He was on the computer and had several porn sites open. I was floored, speechless, and so hurt. I remember looking at him and I could feel my heart breaking. We argued and he became enraged and left the house. He didn't return for several hours. When he did, he wasn't really sorry about what had happened and in fact he was still angry that I had gotten so mad and yelled at him.
He had turned it around so that I felt guilty for yelling and screaming at him, the focus was off what he had done. I remember that night well because it's the first time I remember that sick feeling in the pit of my stomach. All those weeks I had asked him what he was doing and he had lied no just easily but so smoothly and all the while looking me straight in my eyes. It was like a visceral blow that staggered me.
Things went along okay after that and life was busy with a new baby and a pre-teen and full time work. We decided to move into a larger home and have room to spread out. Not long after we moved in to our new home our little girl, not yet a year old became very ill. Eventually she was diagnosed with a somewhat rare disease that caused this tiny child to produce huge multiple kidney stones. In a matter of a few short years we had weathered 14 surgeries! I was worn down.
Trying to work, care for her and my son and our home and the day to day stuff was overwhelming. The stress was intense and we had no family living near by to relieve us. It was during this time that I suspected he was watching porn again and masturbating. Our sex life was spotty at best and he seemed fine with that. It wasn't until we made the decision for me to give up my career of 17 years and stay home that I really began to suspect there was something wrong.
I would awaken at night and find him on his computer, working he said. I would get up in the morning and find strange stains on the slip-covered furniture. Sometimes I would catch him up late at night, watching the TV but the channel was always changed before I could see what was happening. If confronted he always denied anything was wrong and turned the problem around on me. I was suspicious and didn't trust him and was ruining our marriage.
By this time there was little to no intimacy. He had also increasingly begun to drink more and more. Most nights he fell asleep as soon as our daughter was in bed, sleeping in his chair.
One evening, returning home from dinner with friends, our daughter pulled a towel out from the pocket on the back of the car seat. When I took it from her, there was no question what was all over the towel. I became panicked. I felt the sweat pouring down the back of my neck, my mouth was dry and I was shaking. When we arrived home, he moved to immediately explain himself.
He showed me some porn DVDs he said he had been viewing in the car. He relayed a story of leaving for work and driving to empty parking lots near his building. He said he watched the porn and masturbated to it frequently. I was shocked. Curiously, instead of dealing with the porn in the car issue, I went right to "what would happen if you had been caught?"
He swore it would never happen again and said he was embarrassed. He said he was doing it because his sex drive was so low and he thought he might be having an erectile dysfunction thing going on. Sadly, or rather desperately I bought this line. Even went so far as to have him seen by a doctor. He said he was embarrassed by the porn but was worried something was wrong with his body!!! Stupidly I went right for it and even agreed to watch it with him if it would help with our intimacy. He didn't really like that idea much.
We continued but it was becoming increasingly more obvious he was watching porn. Over a period of a few years we deteriorated into this sick pattern of him coming home from work, drinking during dinner and after, putting our daughter to bed, him falling instantly asleep on the chair, me awakening later to find him watching porn or on his computer.
On the rare occasions I would try for some intimacy he could not maintain and erection. Eventually we evolved into a situation where he barely spoke to me, was always working on his computer or asleep. Weekends he would find some excuse for a project that would keep him outside the house most of the days. We were fighting constantly. I would hold things in until I would explode and cry for days. He would ignore me and go off to work as though nothing was wrong. When he came home he was polite but distant. My heart was so sad.
Finally we had a major confrontation. He said he was aware he had a drinking issue but thought maybe I would be better without him. Days went by and I was despondent. He wasn't sure he wanted to work on the marriage. I was in such despair. That weekend we had another blow out but this time I offered to overlook all if he would just work on us. If he would just go back to the guy I had married. We agreed there would be no fights, we he would talk to me more; I would wipe away my distrust. It worked for a month. We would sit on our front porch early morning before work and he would talk and talk. All about him; if I wanted to talk about us the conversation was over. There was still no intimacy whatsoever.
The end came after a month of this behavior. I couldn't take it anymore. He was acting so bizarre. I came home to catch him on the computer. I had already found porn downloaded a few weeks previous, he had denied it was him. He became violent and I asked him to leave. He packed up and left in the morning. I didn't hear from him for a week. When I did he was very strange and sad. He blamed me for most of what was wrong but said he had to work on him before he could work on us. I agreed and desperately agreed to take some of the blame for my yelling and screaming at him. Another week went by and the next call was different. He said he didn't want our marriage. He said my disappointment in him had caused him to lie to me. He asked for a divorce. I was beyond devastation.
He immediately moved into his own apartment 45 minutes away from us. Finally with no word from him, my friends and family convinced me to file for divorce. He wasn't coming back.
Unlike all of you, my husband never tried to save our marriage. In fact, weeks after he moved out, he admitted he had been carrying on an affair for over a year. He told me he had met her in the smoking area of building where they worked. He said they would meet at lunch and have sex in his car. He went on to tell me her age and that she was separated from her husband and even had two kids of her own. He told me he believed he was in love with her and wanted a relationship with her. Needless to say, my life and my daughter's life have been shattered. Not once had he said he was sorry or done anything to indicate remorse. He has refused counseling with me and would not agree to a separation.
Today I am trying to survive. At present he has asked the court for almost no support for me. He wants our home sold and the proceeds split. He wants me to have half our debt and he wants to keep all his stock options.
After 5 months I recently found a job. I have been blessed with great friends and family who support me. I am reeling from all of this. Most nights I awaken crying with him on my mind. It is all I talk about and think about. I cannot believe I am here today. I am so devastated and sad. Our first divorce hearing was this week; he was unemotional, even bringing his computer to work on while he waited!
We only email. He goes between cold and syrupy sweet. I feel so broken inside and the pain at times in almost too much. I know that even if he did want to come back there is no future, yet I still miss him. Everyone said I would get angry and hate him. Oddly, I don't. All I feel, if I feel is deeply sad. My family wants me to move on and get over him, I just don't know how.
Hits: 212