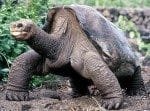 When my husband and I visited the Galapagos Islands last year we visited the Charles Darwin Research Station on Santa Cruz island. This Research Station is the home to 'Lonesome George', the last living tortoise of his species. When he dies the species will be extinct.
Thinking back on that trip today I realized that when I met my husband he was like Lonesome George. He had no friends, no social life, no intimacy. His life consisted of work and acting out. Sure, we would have conversations, but his mind was always somewhere else. He had been a loner since childhood and had built a wall around himself and his feelings.
From what he tells me of the Sex Addicts in his 12 step groups, most addicts are loners.
I am curious.
Is the man or woman you are involved with a loner?
The most terrible poverty is loneliness, and the feeling of being unloved. ~ Mother Teresa
Hits: 220