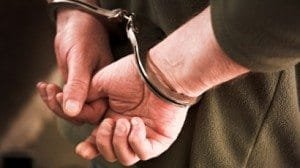 I am sharing because I can't find another woman who's been in this situation. But I am sure they are out there. My head is spinning and I feel so foolish and lost.
My husband and I have been married for almost 20 years. He is funny, charismatic and loving to me and our children. His problem is that when he was about 19 ears old he was caught exposing himself to an unsuspecting female. When we got married I knew about it but thought it was a one time deal…I should have known.
Early during our marriage there were many nights when he didn't come home from work when he was supposed to and had a lot of "car trouble". When my second child was only 1 year old he was arrested for lewd and lascivious behavior. I was devastated but realized I should have known something was wrong. He went to counseling and it took years to rebuild any trust. I am sure he did it many more times and just wasn't caught. I didn't want to leave because I loved him and felt the kids were young and needed their dad.
Our sex life was pretty normal. We'd go some dry spells like I think most couples do. One thing that always made me wonder was he would be sure to please me but often would be satisfied with just that and not having an orgasm himself. I have never heard of that and was always suspicious of why. Although I have never been able to give myself completely to him emotionally. I could never give proactive hugs or initiate sex with him. I always knew we were a little off compared to the few past relationship I had before him but he was so good to me and supportive in so many ways. So I figured whatever that wall was with me I could work around.
Here I am 11 years later, he calls and says he "messed up" and my heart drops. He exposed himself to a woman on his way to work. He swears he hadn't acted out at all in the last 11 years and I am inclined to believe him (as naïve as I know this probably is. ) but it doesn't really matter at this point. His mom passed away just 3 weeks ago and I am assuming this was his trigger. We are waiting to see if the woman is going to press charges. He deserves the legal trouble but the kids and I don't. My kids range in age from toddler to teen. I am more worried about how this will affect them if he is arrested.
I am humiliated and ashamed. I feel like the past 10 years I was living a lie. I started to think we were a normal couple. I shouldn't have thought we could have friends. I know it's his issue but I feel so much shame. He is actively trying to find a therapist and has reached out for help because he is sickened by himself. I don't know if I should stay or go.
Like many other women, I can't afford to leave. I still am not sure the gravity of this has really sunken in. I can't stop crying and have a constant sick feeling. The kids know something is wrong with mom…isn't that a joke! I always wanted to feel secure and protected in my marriage and I can't look at him with respect or adoration like I would have liked for my husband.
I have no idea what my future will hold.
Hits: 387