Dear JoAnn,
I would like to preface this by saying that I have yet to determine whether my husband is a sex addict with a compulsion to consume porn, surf escort sites, and sleep with prostitutes OR an entitled, narcissistic bastard who believes these behaviors are acceptable and deserved (by him) and is just apologizing and trying to make amends simply because he was caught.
That said…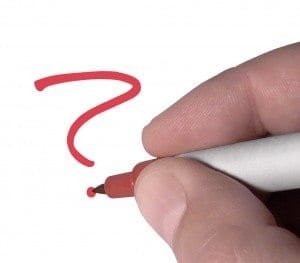 I have always felt a distance from my husband – a certain disconnection on his part that was exacerbated by his minimal ability to empathize w others and his obsession w himself.
For example, he is the kind of man who will steer the conversation to himself, will talk at length about himself (almost like a monologue w little room for others input or a give and take), but will rarely, if ever, ask any questions of anyone else in the room. When conversation turns away from him, he is on his iPhone or will even take out his computer, completely ignoring the social situation around him. Everything is about him – his pain, his frustration, his discomfort. I have come to think of him as a chronic malcontent. This stands in stark contrast to the man he purported to be at the beginning of our relationship almost ten years ago. Bright, well traveled, adventurous, daring – I was taken in by stories of these grand adventures he'd had in the past, picturing a life w someone filled w energy and motivation. The real man is a hairs breadth from freaking out about the smallest thing. A person who seems irritated to "have" to spend time w the kids at a playground on the weekend. A person who rarely comes up with any ideas of something to do, let alone anything fun or exciting.
I had become suspicious of him years ago when he received an overly friendly text from a co worker when his phone went off while he was in the shower. He played it off as nothing – they'd had lunch a few times, gone out w others for drinks (outings to which I was never invited, about which I was never told). It was "no big deal." I let it go. After we were married and when I was pregnant w our first child, I looked on one of his social sites and found another overly familiar message sent to an old female friend in which he talked about how great it was to chat w her until 3am the night before. How special the conversation was. When I confronted him, he again said it was innocent and didn't seem to understand why I was upset but agreed to stop messaging people on this site. A few years later when we were moving, I found a stash of porn DVDs – close to a hundred – and asked him about it. He said to just throw them away – he had just used them while we were living apart for a year prior to marrying. It seemed like an excessive number of discs to me, but I let it go, comforted by the fact that he would agree to throw them away so readily.
Then, two weeks ago…
I had become suspicious for various reasons and looked at the cookies and cache on his computer (he always erased his browser history and would turn the computer away from me if I was nearby). I found dozens of porn sites, but more disturbing were the ten-twenty escort sites, match dot com profile, and email accounts under an alias I didn't know he had. Obviously when I confronted him, he denied everything saying he was only looking, he never touched anyone, etc. He denied having the other email accounts. After telling him I had proof he showed me the email accounts and I found several emails to escort services requesting to set up dates. He said it was titillating to set up the dates but always cancelled them. He also had been having some sort of relationship w a woman he met in a coffee shop – a woman twenty years his junior. Of course this was also "innocent" despite the fact that he had written her at least one letter, they had gone for walks together and he had offered to pick her up from work. It goes without saying, he never mentioned her to me. He made the argument that I was to blame – that we'd grown apart since having kids, that I wasn't interested in sex despite the fact that over the years, I had started endless numbers of conversations w him asking why we weren't being more intimate, how we could change things, etc.
Several days later, while looking again through the cache I found two emails from yet another email account and demanded he show it to me. After hemming and hawing about not remembering the password, he finally showed me the site and after much surfing around I found two emails confirming he had been with at least two prostitutes. He still lied – saying he had to pretend to be w prostitutes to stay connected on these sites. The next day he finally admitted to having sex w five prostitutes over the last ten years – when we were dating, engaged, when I was pregnant, and a few times since we had kids.
We are in marriage counseling and currently living apart. We have two very young children. I have never felt this way before. One moment, I feel intense rage, the next moment sadness, the next moment shame, the next nausea. I watch my girls play and feel such a profound loss – of the family I thought we had, as flawed as it may have been. I am sickened by him but at the same time feel this empathy for him – I feel badly that he isn't seeing the kids as much as before, I feel badly that he seems to be suffering. At times I feel "his feelings" almost more than my own and I wonder if I have lost myself to this person. Lost my own voice, my own values. Especially when I start feeling like I just want to go back to him and pretend none of this ever happened. How screwed up is that?
In therapy he is apologetic and is saying the right things, but, as always, it doesn't feel authentic to me. It feels like he read some manual about what he's supposed to say and do and that's what he's doing. The only time he seems to have a genuine emotion is when he is expressing feelings associated with HIS loss.
I feel rudderless. I am terrified of raising my children alone, of starting over, of how a divorce could negatively affect my kids. But I hate him. I don't trust him. I can't imagine ever trusting him again. I can't believe he thought so little of me that he would put my LIFE in danger by having sex with prostitutes. And I still think there's more. He's now saying he's a sex addict – that he's been dealing w compulsive porn use for twenty years, "only rarely" surfs escort sites and "even more rarely" actually had sex w prostitutes. Doesn't that sound like rationalizing? And in twenty years there have "only" been six (now it's six, by the way) prostitutes. I just don't buy it. I've asked for transparency for us to move forward but I don't think I'm getting it and don't know if I ever will OR if he is being honest, if I'd be able to tell.
I am desperate for support, for insights from those who have been through this, are going through it, are working to come out on the other side.
Thank you for listening/reading my story. Anne
Hits: 12562