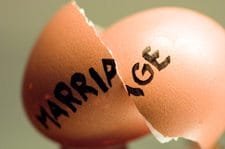 JoAnn,
I have attached my story. I was divorced June 27, 2011 because my ex filed for it.
I was married for 12 years to a man who had been very abusive towards me. When I first came into his life I didn't know that he was sexually deviant.
When I was pregnant with our daughter I found an old phone bill that had 900 numbers on it in the amount of $2,400.00. I then found several pieces of paper with mail box numbers on it, giving the person's sex preference, height, weight, & age. It would list their race and BF which stood for Black Female or Bi Female.
Through the years I found pictures on his phone from other women and his body parts to other women. He had pornographic videos about wife swapping,
I had had awaken in the middle of the night catching him masturbating on the phone with women on a verbal chat line and then caught him on the computer watching another couple having sex in which I found him erect.
I reached the point of leaving him 12/2009 with nothing but my clothes and starting my life over. Since that time he begged and pleaded with me to reconcile and stated he's changed and he's not engaging in that behavior.
I asked him to show proof that he was in counseling, I asked him to let me see his phone for txt pics and to show me an itemized cellular bill. He said I was being demanding.
In August of 2011 I found out that he was engaging with a female married neighbor and I found out that they were txt pic themselves naked to one another. I also found out that she had a sexual past where she slept with 4 black males and 3 black females at the same time. I also found out she was being treated for a heroin addiction with Methadone, Subutex and smokes marijuana in which they had talked about.
I was told by her that he wanted to watch her have sex with her black ex-husband.
This past December my daughter approached me stating that daddy is watching nasty videos on his phone and my children have found pornography videos that he had in his car.
He had pushed me into a situation where he invited a black male to our residence where they took advantage of me and this was always in his fantasies,
I also found out in 07/2001 that he was arrested for 4th degree sexual assault on a female in Wisconsin when I was pregnant with our second child.
He now says he is not engaging in that behavior but I had learned through the years that he lies and will continue to lie.
I realized that this man never loved me as a woman should be loved by her husband; all I was to him was an object. For men & women out there when you see and find things that your partner is displaying they will say that they don't have a problem.
Don't ever put yourselves in a position of tolerating their behavior because when they are in denial they won't hold themselves accountable for their behavior.
Sheree'
Hits: 378