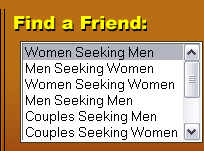 I married a man I hardly knew, but thought I really did. I found out about porn, but not much of anything else for a long time. When I was pregnant with our child (our first child, my second), I assumed he was looking at porn (I worked days, he delivered pizza at night) because the sex was uncomfortable with me being so big. Because of this, I never snooped because I thought it was healthy, but it made me jealous and I didn't want to be mad at him all the time for something I felt was normal. Our sex life has always been steamy, not vanilla, although with his bi-polar and consistent inability to keep a job or be emotionally mature, or focus on anything of importance, we've had problems and dry spells, and times of your-turn-then-my-turn, which is boring for both of us.
Last year I found out he'd had some really sexy back and forth emails with an ex. I considered it cheating, lost it, we almost split. He emailed her to tell her how wrong he was to do it, and swore it was done, that he was sorry, etc. Then I found out about phone sex with a female blogger (while he was an "at-home dad", I was at work) and received email passwords etc as conditions of me staying – this happened 6 months before the first thing i found. I looked back on those times I had accused him of things and he told me I was irrational, lived by emotion only, was jealous, and how he scorned the few men we knew who even hinted that there might be something else out there than their wonderful wives.
Then, I found the secret email addresses. The craigslist responses to men, group sex ads (these were from before the emails I found, before the phone sex) and although I couldn't read the content, I could see who they were to and from, the names of these emails told me everything I needed. I pretended that I was able to read the emails (I had gotten into an account he set up during a time we were separated and was able to read his responses to some craigslist ads) and he thought I knew more than I did. He admitted to getting a blow job from another man while I was pregnant. Then first to getting happy ending massages from men in college, to finally (after some couples counseling) other interactions with men before me – always illicit, strangers, one-offs. I thought being a good wife I could play along, maybe involve another man (he was always the "top" or receiver of blow jobs). But then he started talking about wanting me to buy a strap-on, talking about wanting to see me with another man constantly and I realized it made me sort of sick.
The scariest thing for me is that EVERYWHERE there is danger. Internet, craigslist, glory-holes, porn stores, female friends, male friends, bathrooms, libraries. There is no guideline to what he will or won't do, no safety or moral compass. I have had access to everything of his for 9 months now. We spent several days apart (he at his mother's) b/c of other problems and when he came back, I looked through his laptop (I've gotten good at that) and found a new made-up email address (that had since been deleted) and craigslist ads he'd looked at for men, which I knew he would do. He says he never actually met anyone, but I insisted we both have full STD screenings done. He says he admitted to infidelity problems and a desire for sexual activity with men – but not relationships – but said he hadn't admitted to himself that he might have a real addiction. We talked about him attending an SA type group, but he said he was worried that that would put him in a situation where he might act out. WTF? Just hearing that made it a little too real for me, as I believed (due to my constant monitoring) that for the last year he'd been (at least technically) faithful, and now – if its that easy – I am not so sure.
We see a counselor tomorrow, but frankly, I have sort of given up. I believe someone can want to have sex with both men AND women, but be monogamous – I just don't believe HE can, nor do I want to participate in some of the behaviors that are asked of me, no matter how open I can be sexually. I don't feel like I should compensate for his inability to be satisfied. Take one sexually addicted man who likes to have sex with strangers, more often men, and add in the natural impulsive and high-risk behaviors of someone with bi-polar disorder (he is still on his meds) and I just think this is too long of a journey for me to make with him. I have two children who are my whole world and a full time job and I don't think that I can take on any more of his problems.
I feel like I sleep next to a stranger who is capable of anything – any sexual act in any situation, any lie straight to my face.
I feel like our entire life together (almost 6 years) has been about him – his inability to get a decent job (and resulting feelings of emasculation as I advance in a career), his bi-polar, his emotional issues, his sexual needs, his pursuit of his "dream", his LIFE. I want me back, and eventually, someone who values me and considers how I feel and what I need, but I seriously have no idea how I will ever be able to trust anyone again.
Hits: 1185