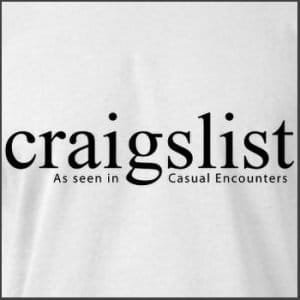 Dear JoAnn,
I have been following your website for quite a few months. The first time I discovered it I had finally started to believe that I wasn't a crazy wife. It was the first time that I could relate my situation with other women out there that had been going through the same exact thing I had been going through. Each story a little different, however so many similarities.
I had married my husband in July 2008 and he ended up leaving for military school training in Sept 2008 – before he left I found out I was pregnant. I spent almost the entire 9 months of my pregnancy alone in Virginia. We moved 1 month before we had the baby in March of 2009.
Life was good, we had been a couple for about 6 years before marriage. I trusted our marriage was in good hands and never questioned anything he had done during any of the time he was gone. We had our 1st child in April of 2009 – he left three weeks later back to Mississippi with me now living in San Diego.
It wasn't until May 2010 I started questioning his loyalty. I had previously caught him talking with a woman and we fought and I forgave, no big deal. A year later, I found a message from her in his phone, after he had looked me straight in my eyes and told me it was wrong and he would never do it again. The second time made me question, if he can lie to me and look at me so sincerely, what else might he be hiding?
So at this point (May 2010) I started to dig through phone records. Going way back during the time he hadn't been home. I found sooooo much…………It was like the snowball effect….it kept getting bigger and bigger and bigger. It was so much….not just one thing…many. I can forgive and move on with one thing, but this was too much. It was obsessive.
I kept looking for answers until I would get something that would make me feel like I wasn't crazy. I had a conversation with a women saying he would introduce himself by another name – Kevin. My husbands name is not Kevin. Later, he admitted to me that he had created a few accounts for online dating. He gave me his old yahoo email he had signed up in order to communicate with all of his craigslist and dating website friends. He told me he had closed the account and gave me the password and user id. It was at that point I realized I could reopen the account to see what he hadn't been telling me.
What I found was much more than I ever wanted to see. Through the multiple emails and obsessive courting of women, I had also found that he had met with a man only a few days after he left home from San Diego to go back to Mississippi. He was paid 200 dollars from this man in order to meet up with him. I found the man's phone number in our records and contacted him with a few questions. I later confirmed that yes he had slept with him and there was no way he could talk his way out of this one.
So since May I have struggled in trying to make this relationship work. We have a 20 month old little girl and I know his focus is elsewhere. His family thinks I'm crazy because no one knows the full and true story. I have never felt so alone in my life – both my parents are deceased. I don't understand why he wants me here and keeps me miserable. I try to explain to him how much he has affected my life.
I have been going to school in order to apply to UCLA's nursing school, and during the entire time he was gone I kept my GPA high. Well, I had to take this last semester off, because I started school a mess. I couldn't function and my life and my emotions have been hugely affected by all of this – I couldn't even look at people. Keeping this huge secret and not being able to tell anyone is extremely heavy on the heart.
Now six months later, after I have left him once for a month, all of this continues as a vicious cycle, I still remain living in the same home with him. Trying to love him like I loved him before, always knowing things have changed and I am sure things will never be the same. During Thanksgiving, I hosted his family all week long. He was not home about 90 percent of the time. I almost had a panic attack. I find it hard to do the things I once did for him to do for him now – I am resentful. I had a horrible feeling all week long, I know now to trust my gut. I asked him, what have you done to make me feel like this? Why do I feel like this? Tell me, so I can feel better because something doesn't feel right. I can sense the disconnect.
His response was, "I went on craigslist and responded to a few ads". But what he says is that nothing came of it. I believe otherwise……I know it hasn't stopped. It may slow down, but it hasn't stopped and I'm not sure if it ever will. I am so unhappy. So unsure of what to do and always in search of the right answers…….Will things ever change or should I just move on……
Lisa
Hits: 806