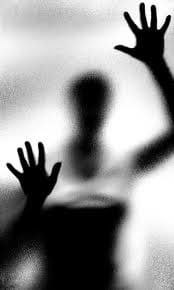 When I first realized that my husband was a Sex Addict is when I found some pornography charged to my Cable bill. We had not been married long and I had just had our first child. My husband really wanted children and he seemed to be this great Christian guy and was very loving when we first met.
I have been dealing with this our whole marriage. I definitely have asked the question, "What is wrong with me??? If I was just a better person, If I was prettier or smarter. Although, I feel hurt and do not trust him I continue to stay in this marriage.
My husband lies about it and has even cheated on me at least twice that I know about. He was arrested once for wearing a a mask and approaching a nearby house where only women lived. He was really lucky that he was not convicted of voyeurism.
He was also accused of breaking into a neighbors house and putting out a her lingerie on her bed. He was only questioned in that incident. He has kissed one of my friends and her sister. He is a member of two sex websites where men solicit women for sex or vice-versa. He is addicted to internet pornography… I mean really the list goes on an on.
I do not have a job right now and I feel trapped in this marriage. Right now I do not have any confidence in myself and have been looking for a job since I was laid off in Dec of 2008. When I was laid off that is when I started finding more and more indiscretions. My husband definitely lives a secret life. He can be so charming to me and very loving to our 2 boys. I do feel like I am on a roller coaster all the time and do not know how to get off.
I know I need help for myself but I don't have the $$ to get the help because my husband is always spending too much money. Is there any help for someone like me???
P.S. If you share my story, please do not use my real name.
Thank You,
M
Hits: 201