This brave woman sent her story to me to share with all of you. Sex Addiction is not just a problem here in the United States, it is escalating all over the world. I know you will want to give your support and comments to Aimee.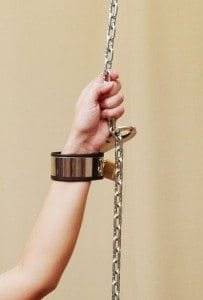 I've been in a relationship with a sex addict for almost 3 years. he is this loving, kind , prince charming partner every partner wishes to have…
about 9 months ago, I have started feeling he is keeping some secrets from me,,,,work trips extending to the weekends, spending days at a friend s house in Belgium that I have never heard of!!!
when I finally got so frustrated and confronted him, he told me his dark secret…it was more than I could bear….for some times I thought I'm in a middle of a movie scene…even after all this time, there are moments I think this nightmare cannot be my life…
he told me that he is a sexual masochist and he is going to sado-maso clubs since early ages….and now for the past few months he has gone so deeply into it!!!
I knew about his childhood sexual abuse…after digesting the truth, decided to help him…I suggested to seek for help and go for therapies…
at times he was co operating…and at other times, was saying he is thinking about it!!!!
he was involved with GODDESS LUCREZIA, the most demon woman in the planet , a sadist who is running a BDSM sadist studio in Belgium…she had been seducing him, taking advantage of him, emotionally, physically, financially….
the man I knew, had no dignity left…. from a respectful private businessman, he turned into a monkey in the cage, slave …she was performing public show on him entertaining the other perverts…
our relationship ended at some stage there as I had no other choice but to let him go!!!
but he s a sex addict…he struggles between the 2 worlds…
he pleaded for help again, he told me he has seen the dark side of it, he has seen the damages and he loves me and he wants me back and he wants himself back…
being a father of 3 beautiful children, I accepted his apology, and together we started picking up the pieces…
started researches on internet…
going to different clinics to heal his physical damages and fractions on his discs etc, etc.
I was by his side all the time..
he started a therapy but it was not very intense and I was really worried…
but he kept telling me not to , as he can see everything clearly, black and white and that he will never go back to that dirty life anymore…
our relationship ended up with him madly in love with me and thankful saving his life…
he started planning for our future,…near future, holidays, long future…buying our house etc…
I gave my last drop of my energy into this relationship, I looked after him, loved him to the last!!!
on Easter we went to visit our friends in south Italy, it was a beautiful one week holiday, I came back home and he stayed back for couple of meetings in Germany…the day he was supposed to come back, he said he needs to stay few more days and therefore will spend the weekend in between at friend s house in Switzerland!! my world turned up side down.,I felt he was lying…but didn't say anything!!! he called after few hours confessing that he has these urges back and he is on his way to Belgium!!! u begged him not to!!! i cried my eyes off…the whole night on the phone!!
at the end, he decided not to go …he made it back to our home in middle east and I tried to talk to him…for 10 days our life was conversations..a minute he was with me, and a minute later he was not!!
that woman kept calling him which was making it worst! she kept sending him pictures in Latex and e mails describing their dirty sex fantasies!! things he could not resist as a sex addict …he was almost convinced that this is the way he is and he should celebrate it with no shame and there is no cure!
I was devastated! I wanted to walk away, he was holding me back, begging to wait and think,
I was telling him to get help and stick together, he was saying there s a big part of him wants to live!!!
I wished to die a thousand times a day…
I have finally through internet found the best therapist ..we made a contact with her and he was very happy!
he could relate to her and he thought what he was telling him , all made sense!
I was happy!!
but it was not enough!!! goddess lucrezia was after her hunt!!! and didn't give him a chance to think!
he bought his ticket for Belgium!
I asked him, begged him to only have one more hour talking to the therapist!
it was through web cam.
he agreed.
he did the session, came out and said he's not going anywhere and from day after tomorrow will start his 90 days program!!
i was crying of happiness..
he said he needs to make a phone call and tell that devil he's not going!!
he went out to make the phone call,he came back , he said he needs to pack and go!!!I didn't know what to feel!
his mum and brother had asked me earlier to keep his passport! I was refusing to give him his passport!! he insisted!!!! I was tired!!!
didn't have any energy anymore…
I gave him his passport and he left!!! telling me that he loved me!!!!!! what a crap!!!
it's been a week since then now…I don t know how I feel, am taking pills and do therapies…still in a shock!!
in a house which still smells of him everywhere!
he still sends me e mail that he will be back and he loves me …etc etc…which makes me even more sick and I know where he is and what he s doing!!!
I was a woman standing by my man , and he traded me to a whore….
I lost some of the best years of my life,
being introduced to a dirty world which am not belong to!!!
and feel tired….
Hits: 940