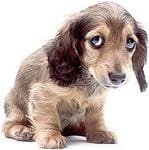 Some of you may have noticed that the site was down yesterday. I have to take the blame for that one. I changed hosting companies and I made some technical changes before I should have, which resulted in the site being inaccessible during the transfer.
All is well now.
And, just to let you know, I have gotten most of the tasks done for the new website, the Sisterhood of Support, so you will see more articles and stories here in the near future. Some of you have asked if this site will go away now that there is a new site.
Absolutely not! This site is very important and has a lot of visitors. It is completely different from the new site and will continue to be here for anyone who is involved with a Sex Addict. I will continue posting articles and stories and joining in on comments. Oh, and by the way, I will somehow restructure the comments so that they are more organized. The site will be trimmed down a bit and I am working on an indexing program that will make searching more efficient.
So, not to worry that this site will disappear. I love all of you too much to do that.
Hits: 320