Note from JoAnn: I have searched through my archives for stories that I have not posted. Some of these, such as this one, were sent last year or the year before. With Sex Addiction, unfortunately, the stories are timeless and we can all gain from the experiences of each other no matter when the story was written. 
I do hope that L. will check back with us and let us know the outcome of her journey.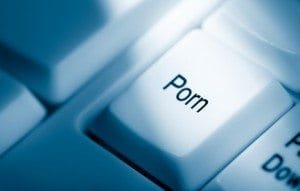 I am so pleased to have found your site! There now is some place I can turn to. Up to now, there hasn't been much of anyone or anyplace I could go to feel validated. It has been a very lonely journey. Thank you for having the courage to create a site for women like me.
L.
My story as brief as I can make it. Please feel free to use it on your site if you would like:
8 years ago my husband suddenly left me for another woman only a few days after my doctors told me that my breast cancer returned. I had to undergo a lot of surgery and treatment alone. We were divorced shortly after the final surgery.
Shortly after my divorce, I met a man, "Eric" who seemed so perfect in nearly every way. He made me laugh and I was so happy with him. He took away all the pain of the divorce and betrayal. It was the "nearly every way" that I chose to ignore. Something was just not right.
He was always very talkative and hyper on fun and superficial levels. He was uncomfortable with emotional issues. And he found it difficult to tell me that he thought I was attractive. I thought that odd, because every man I'd ever known often told me they thought I was pretty… but this man could not. I dress sexy, I am slim, fit, had beautiful reconstructive surgery from the cancer, so I knew I looked good… other men found me attractive still… but this man could not say it. But he was giving, attentive and wanted to spend time with me. He was not very sexual, but I thought that was probably just the way he is. Sex was mechanical with him and he had trouble finishing.
Shortly into the relationship, I was using his computer one day and started to type something into his google search form and it automatically filled "BBW hot fat women"! I asked him what this was about and he laughed and said it must have been his roommate. And he told me he had used his computer the night before and that his roommate must like large women because his girlfriend was a really big girl. And I believed him. Why wouldn't I? Eric had always been physically fit and extraordinarily handsome. He turned heads wherever we went, yet seemed oblivious to female attention. He had been divorced twice and his ex-wives were small women.
Two years later, Eric moved in with me. Our sex life dwindled to nearly nothing. He blamed it on his antidepressants. And he blamed it on his having a lot of jock itch and skin problems making him too uncomfortable.
Eric said he was an insomniac so he would often be up into the wee hours while I was asleep. I never once mistrusted him or suspected him of doing anything wrong.
One day he told me that he had joined Classmates because he had hooked up with some old band mates (he was a musician). I thought this was a great idea and one day I thought I would check out his Classmates profile and the band. I saw where a woman posted a lot of things on his profile. And some public things about her saying "I'm Sorry" and "Forgive me"… I didn't know who she was. So I hacked into his Classmates account and there had been ongoing email with this woman for about 3 weeks. She was fishing for compliments and he told her "I think you're pretty. I always thought so." This was his ex-wife whom I never even knew her name until then. Their marriage was annulled after 2 weeks when she left him for another man. I went ballistic on Eric. I made him tell her that he was in love with me and that he didn't want to talk to her anymore. It hurt that he could do something like this in secret with another woman. I was devastated.
But my gut told me there was more. So I started digging. I googled his username and found his username on several porn sites. On these porn sites, he'd been downloading videos and photos of something called SSBBW. (Supersized Big Beautiful Women) I confronted him and he made up an elaborate lie that his credit card had been hacked and his user name had been stolen and it wasn't him who was looking at that porn.
So one day I set his internet history to record and that night he had looked at over 300 pages of porn of morbidly obese women. He got very angry when confronted and told me that he KNEW I set his history so he only went to those sites to teach me a lesson for snooping! Not buying this story, I started digging through his CD and DVD collection and found a disk with over 1,000 images of morbidly obese women porn. I was sickened with what I saw. It was frightening… and sad that he would objectify and defile these poor women who probably had horrific self-esteem issues. There women were not just overweight.. they were 400lbs and more!!! He couldn't deny anymore….
All along I thought it odd that we'd been together for years, but he wasn't making any commitment or talking marriage. Of course not! His primary relationship was not me! It was with porn! I found many discs in his collection of this same kind of porn and with dates on them going back over 14 years. So this is nothing new for him.
That was months ago that I discovered it all. Yet he has not relapsed, nor looked at porn since to my knowledge. (I installed a keylogger)… but he is not interested in me. And I am in a sexless relationship. I feel like I live with a roommate. Now I know why he doesn't tell me I'm pretty…. I don't weigh 400lbs. Can anyone begin to understand how much this hurts me? I was seeing a therapist, but he had little experience with this issue and there is no sex addiction support groups or therapists in my area. Eric is refusing treatment, says he is "not interested" in porn anymore. Well, he sure is not interested in ME!
I know I am attractive. I am a singer/musician in a soul & blues band. I have countless men hitting on me and showing interest…. except the one I want to notice me doesn't.
As much as I really love this man, I feel it is not in my best interests to stay with him anymore. But I cannot afford my home without his help and my ducks are not in a row. So I continue this crazy life of pretending. I hate it. If it weren't for my music, I would go insane. By the time I get my home to the point that I may be able to sell it, he may be in treatment and working on recovery or not… I can't control that.. that is up to him. If he isn't, I will move on my own. I need to get out of this horrible nightmare. Everywhere I go, I trigger when I see a very large woman. This is so difficult. I am so very lonely.
Hits: 6475